BTU Engineers provide energy/cost/daylight modeling for new and existing buildings. BTU Engineers utilize the most advanced energy simulation software, such as eQUEST, EnergyPlus, and IES, to create an energy model for commercial and industrial buildings. We advocate owners, architects, and engineers on ways to design high-performance green buildings. The energy models we create provide features such as load calculation, energy performance, heat balance, mass balance, and daylighting simulation. In addition, for existing buildings, we calibrate our energy models to past utility bills to ensure the accuracy of the energy simulation process.
BTU Engineers have developed several energy models for LEED buildings. Please email us at info@btuengineers.com or call us at 310.684.3503 for energy/cost/daylight modeling services.
Projects Completed*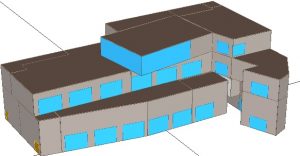 Platform, CA
*Additional representative project information is available upon request.